This store requires javascript to be enabled for some features to work correctly.
Welcome to Pink Brick Boutique!
Lotions, Potions, Wicks & Whimsy
6234 Grand Blvd Ste 212 • New Port Richey, FL 34652
(727) 264-7475
Mon: Closed
Tues - Sat: 11am - 6pm
Sun: 12pm - 6pm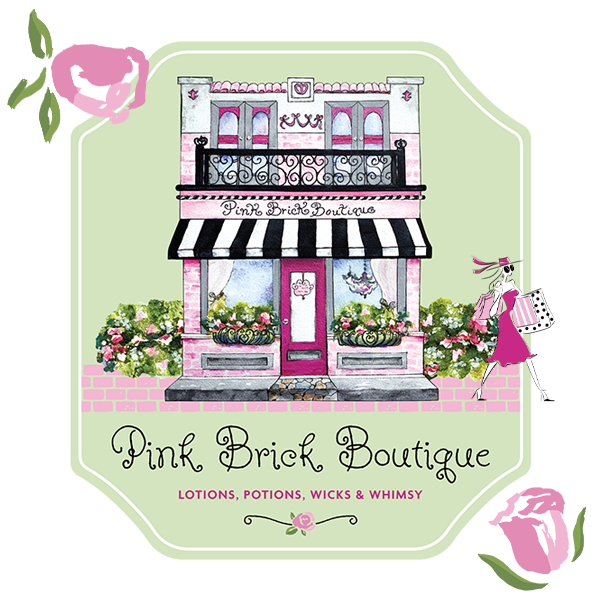 Take the fairytale home with you
Once upon a time, there was a little city on the Gulf with a beautiful river winding peacefully through it. In the downtown area, majestic buildings lined the grandest boulevard in all the city and in the most charming of these buildings, a fairytale boutique made its home. A grand staircase takes you up to an elegant second floor salon with original hardwood floors, exposed brick, two Juliette balconies and ceilings that touch the sky. 
Love & Whimsy
Pink Brick Boutique beckons you to step into a fairytale space where beauty and whimsy abound.  For you and yours, we have collected lotions, potions, wicks, and whimsy to delight your senses and bring a playfulness to your life. We invite you to set a magical tone to your everyday, embrace new routines and rituals, and set a standard of self-love that is worthy of you. At Pink Brick Boutique there are so many-ways to adorn your life with love and whimsy.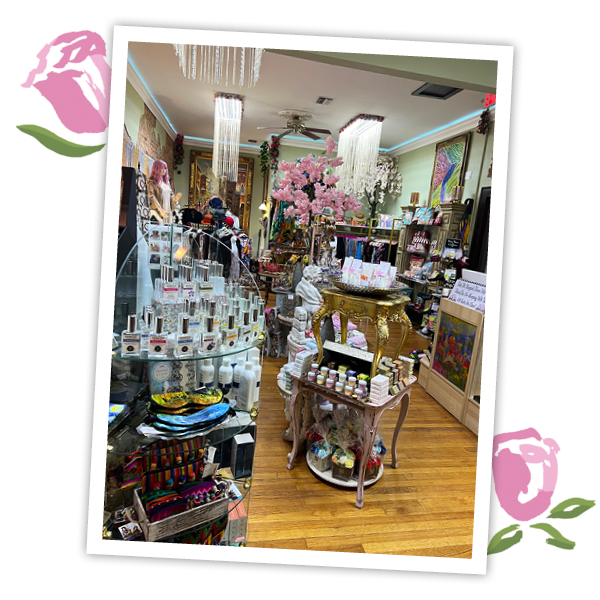 Personalized Service
Pink Brick Boutique offers a shopping experience like no other, with products carefully curated with love, for you. Personalized service in an elegant and exclusive atmosphere brings shopping back to the delightful experience it is meant to be. Gift giving becomes a pleasure once more, with hundreds of beautiful and unique items at every price point. 
Downtown New Port Richey
Pink Brick Boutique is proud and honored to be a part of the Historic Downtown New Port Richey revitalization! It is our wish and intention to bring an elegance to the city, reminiscent of its 1920's splendor! We thank you for enjoying and supporting our charming downtown!